So within the Tron group, we have moved things around a bit due to the amazing (sexy) trailer that was released with Alice in Wonderland!
We moved the casting around mostly, and traded a few ideas. We also have a little bit of bad news, we are unable to use the Honda shown in the last post due to the fact that it weighs more than any hambeast and neither Kei or myself would be able to control it without exerting the strength of the Titans. So because of this, we will only have one Tron bike, as we still plan to work with the Suzuki and change as much as we can on it to make it resemble the amazing Lightcycles.
A friend of mine also suggested the Lightcar that was shown briefly in the trailer. I really wish I could do something like this, however, the expenses and work required would probably take more than a year. Though I did already find the perfect car to use...
http://media.il.edmunds-media.com/tesla/ns/tesla_r34_ns_21910_717.jpg
So onto the casting changes!
I have decided to cosplay Sam Flynn. Seeing as I will be the one riding and creating the Tron bike, I need to be a main character.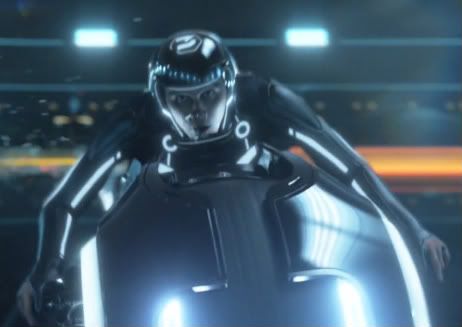 Kei has decided to cosplay Kevin Flynn.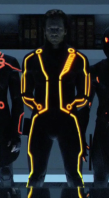 Nicole, who has recently joined the project, is going to be cosplaying Quorra. Every hero needs a sexy female heroine to accompany him.
Sabrina as Kevin Flynn's Henchmen
#1
And we still have Wolfgang as the Virus from the video game. We hope to keep growing in cast members, so if you would like to join the project then please message us!
Lexi.
Current Mood:
excited